Introducing Sengled Smart LED Wi-Fi TV Light Strips with Video Sync
by Sengled USA / Sep 28, 2022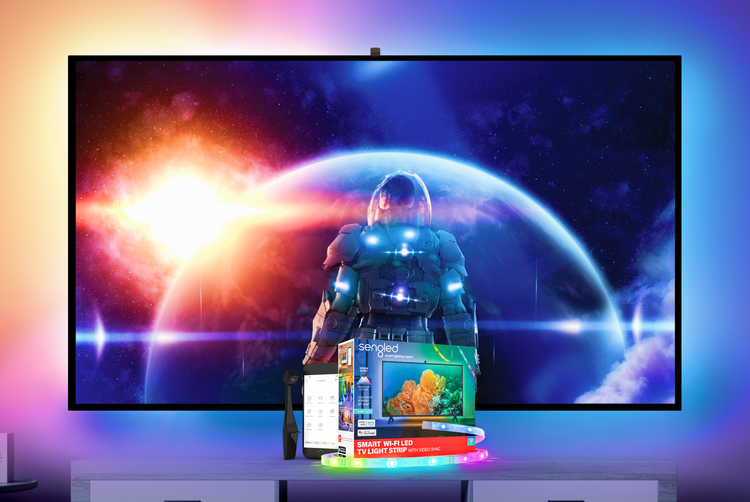 Expand the Action beyond your Screen with Immersive Color!
 Sengled's Wi-Fi LED TV Light Strip with Video Sync creates a fully immersive viewing experience with vibrant colors synchronized to your TV screen. Amp up your favorite movies, games, or sports by illuminating 16 million colors beyond your TV screen.
The Sengled HD g2 camera mounts to the top or bottom of your TV screen. The wide-angle lens captures the colors on different parts of your screen and instantly synchronizes those colors onto the wall or viewing environment. The Sengled Home App allows you to control the light strip's brightness and color and can easily create popular customizable scenes such as Christmas and Halloween.
 All image processing is done locally on the device with a color-detecting lens that is connected to the light strip. Wi-Fi connectivity allows you to easily control your light strips with voice commands using Amazon Alexa and Google Assistant voice platforms, or by using the Sengled Home app.