Smart Lighting Expert Sengled Announces New Matter Products at CES
by Sengled USA / Jan 05, 2023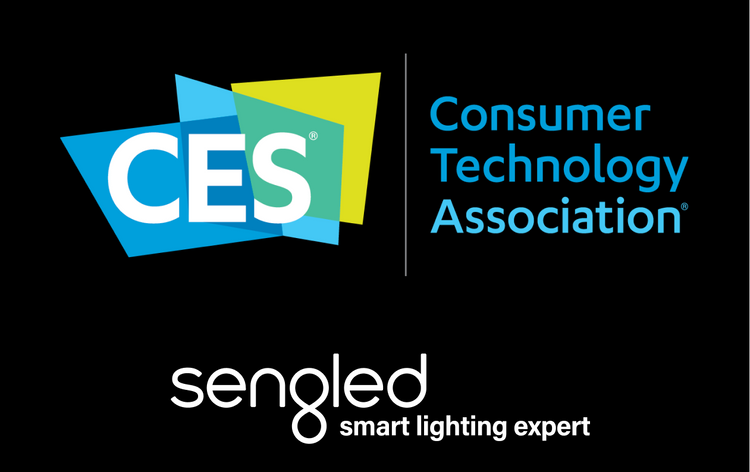 LAS VEGAS -- January 5, 2023 -- Today at CES, Sengled, the smart lighting expert, announced new Matter-enabled smart light bulbs that further enhance an easy, versatile, and brilliant experience for the consumer. This announcement follows the launch of exciting entertainment-focused smart lighting products earlier last year that were first announced at CES 2022.
First, the company will begin offering Matter compatibility in Q1 this year with the Wi-Fi Multicolor A19 Smart Bulb with Matter. Sengled has been partnering with the Amazon and Google teams on this industry-wide initiative, to help simplify the ever-growing ecosystem of smart products, including lighting.
Later this year, the company will begin offering the Wi-Fi Multicolor A19 Smart Bulb with Matter ACK, developed using Amazon's Alexa Connect Kit SDK for Matter, which allows Sengled to easily add local Matter connectivity to their devices while benefiting from the unique insights and capabilities provided by managed cloud connectivity.
In September, the company launched the Wi-Fi Multicolor TV Light Strip with Video Sync, which creates an engaging and immersive environment that extends what is showing on your TV to the wall around it, delivering the ultimate entertainment experience. In October, Sengled launched the Wi-Fi Multicolor Outdoor String Light, which is perfect for outdoor patios, gardens, and other spaces, with each bulb customizable to a different color from millions of combinations to help set the perfect mood.
"Sengled continues to innovate in its perennial quest to bring more value and what really matters to the discerning smart home consumer, whether it is interoperability, ease of use, or an immersive environment," said Sengled Vice President Ted Zhang. "By leveraging new technologies and standards with our industry partners, we are able to create new and better experiences that will continue to democratize smart lighting to everyone."
About Sengled:
Sengled, the smart lighting expert, is a global leader in lighting. Since our first smart speaker bulb in 2012, Sengled's innovative approach keeps us at the forefront of the industry, pioneering new lighting styles and technologies that provide consumers with ease of use, versatility, and brilliance. Headquartered in Alpharetta, GA., Sengled integrates consumer electronics with energy-saving LED lighting, creating products that expand smart home functionality to every room. Our practical lighting solutions, using Zigbee, Wi-Fi, Bluetooth Mesh, or Z-Wave connectivity, can be voice- or app-controlled with Alexa, Google Assistant, Apple HomeKit and SmartThings. With more than 1,100 global patents, Sengled products can be purchased from the world's leading electronics retail stores and online. Discover more at us.sengled.com.
Media Contact
brand@sengled.com