5 Tips for Hosting a Smart Home Soirée
by Alex Lu / Jul 14, 2017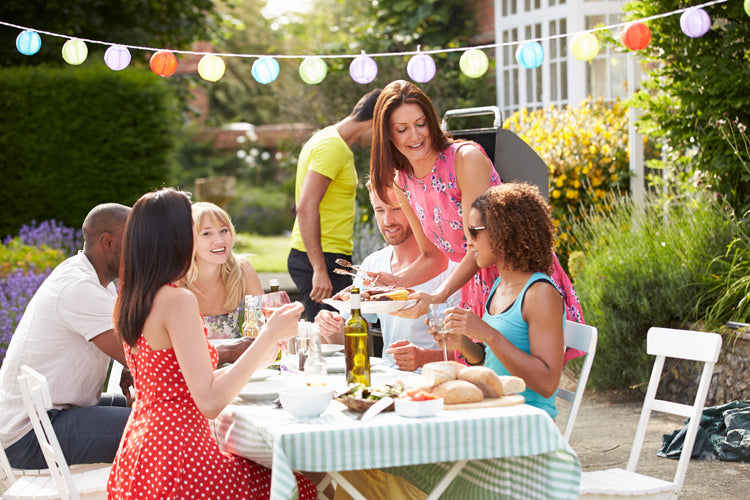 Summer is the perfect time to plan a backyard barbecue, neighborhood get-together or a relaxing evening with friends. And, with the wide range of simple smart home technology now available, it's never been easier to make your summer shindig the talk of the town.
Here are few tips to spice up your next gathering with smart technology so that you can spend more time enjoying the party, without missing a beat!
Turn up the tunes. No party is complete without the perfect playlist to keep guests tapping their toes. With the Pulse system, having a quality and clutter-free stereo is as simple as changing a lightbulb. Pulse offers a JBL Bluetooth speaker inside a dimmable LED light that easily pairs with any smartphone for whole-home sound. Sync up to 8 Pulse bulbs to stream music throughout the house so guests are entertained no matter where they gather. Pro tip: get the whole party involved by letting different guests connect to Bluetooth and play their favorite summer song right from their phone.
Greet guests promptly. While you're in the backyard making introductions, visiting with guests and ensuring everyone has a beverage, who's at the front door greeting newcomers? Leaving guests knocking or ringing the doorbell is no way to get the party started. Twist the Snap HD Camera bulb into your front porch fixture and receive a live video feed directly to your mobile device and never miss a knock again. Confirm you know who it is before going to the door, if it's safe to send the kids to let in a trusted friend, or if an adult should greet an unexpected stranger. How's that for being two places at once?
Set the mood. As the summer sun slips under the horizon, switching on ultra-bright lights can really ruin the mood. Instead, switch out conventional bulbs with Element Plus smart bulbs that allow you to customize the color temperature and brightness right from your mobile device. Adjust light to a warm white glow, dim down the brightness and keep the mood relaxed and enjoyable well into the night.
Make cleanup a breeze. Once the last guest has said goodbye, clean up is often the biggest chore after an otherwise enjoyable time. Make after-party cleanup a breeze with the push-button ease of a robotic vacuum cleaner to pick up all the outside dirt, crumbs and other debris while you kick up your feet.
Automate your lawn care. Make your yard a lush oasis without lifting a finger using a robotic lawn mower that cuts the grass while you sit back and relax. With programmable scheduling, all-weather operation and smartphone app control, robotic mowers mean your lawn can always be ready for entertaining, leaving you free to concentrate on the important details—like that new cocktail recipe you've been wanting to try.
The right technology can make hosting the perfect summer party fun and enjoyable, while easing the burden of planning and preparation. With these simple smart home swaps, your home will be the place to be all year round and earn you the envy of guests when it comes to hosting the coolest and "smartest" summer soirées.