3 Tips to Improve Your Home Security System with Smart Lighting
by Sengled USA / Mar 03, 2022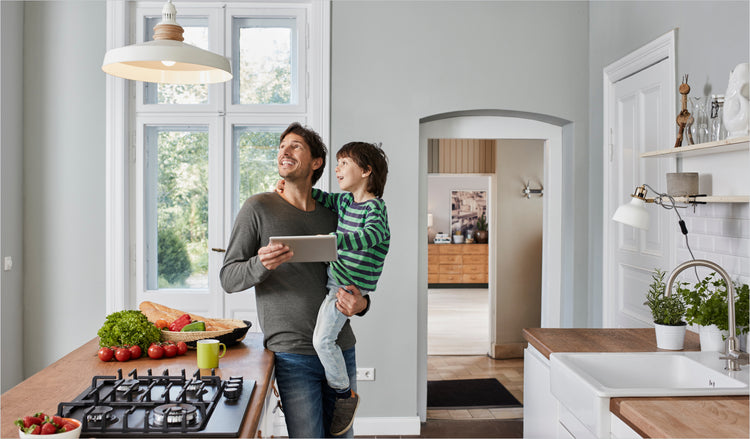 Feel safer and keep would-be intruders away with proper placement and usage of light
Your home is more than just a house. Filled with loved ones, it's the place you gather with family and friends to feel a sense of togetherness and friendship. It's where you spend most of your time, and one of the biggest financial investments you'll make. As with anything that contains so much value, you want to keep it safe. While there are many ways to do that, a simple and very effective way is to add security with smart lighting.

What attracts burglars to homes?
Two of the top items criminals look for when choosing which homes to break into: the house being vacant and low visibility.
 According to recent data, 72 percent of burglaries occur when no one is home. If the location is occupied, the chance of getting caught increases, as well as a possible physical confrontation. Regarding visibility, darkness or an entrance that can't be seen is a perfect access point.
Fortunately, both scenarios can be easily rectified with proper smart lighting. Read on to learn more.
Statistically Speaking: The thought of a home break-in sparks the most fear in people. According to one study, more than 60 percent of respondents ranked burglary as their highest crime-related concern, with 58% fearing a break-in while they're asleep.
How do I light my house for security?
First things first. While lighting is a great soft security option, it's an excellent, must-have complement to your home security system. So, use it as a standalone or an add-on. Either way, you'll want to follow a few simple guidelines for your lights.
#1 Placement
Be sure the most important areas of your home are properly illuminated. This includes entryways and indoor locations easily visible via windows, especially those facing the front of the home. The obvious point of entry for a home break-in is a door or accessible window. Also, while some intruders will approach the home from the rear, they are likely to "case the joint" from the street in front of the house. So, a well-lit entryway will discourage an intruder because they'll be worried of easily binge seen breaking in. In addition, as mentioned above, a home that appears to be occupied with lights on within the abode are less likely to be approached.
#2 Timing
Homeowners should schedule their lights to turn on when it gets dark. Again, this not only discourages a break-in, but it also provides you a safe entry when returning home at night (yes, garage lights are important too). For a number of reasons, lights make us feel safe (see the note below). While we attribute fear of the dark to children, it can impact adults too. Another critical timing note is that scheduled lights should not come on at the exact same time every day. If they turn on at 7 p.m. and off at 11 p.m. each night, criminals will take note and realize you are using a timer. By purposely adding randomness, it better resembles the home is occupied whether it is or not. The same rules apply if you are out of town for a weeklong vacation.
#3 Technology
While old-school outlet timers can be used for scheduling your lights, take advantage of the advanced features and functionality offered by
smart lighting
. They can be scheduled, controlled by voice or mobile app, change color and brightness, to name just a few of the many benefits. You can even turn the lights on downstairs if you're in bed and hear something in the middle of the night. There are also motion-sensing lights and options for lights to turn on when a window or door sensor is activated. 
Statistically Speaking: From an evolutionary standpoint, it's an advantage to be afraid of the dark because that time of day often presented unsafe circumstances where one could be harmed (think of our hunter gatherer ancestors). Thus, it's still hardwired in humans today. A 2012 U.K. survey found nearly 40 percent of adult respondents are afraid to move around their own home in the dark, with 10 percent saying they won't even get out of bed to use the restroom in the middle of the night.
Should I leave my porch light on all night?
You may be wondering, "how long do I leave these lights on? All night? All day?" The short answer is no. As noted above, there should be randomness in your lights, so they should never stay on all the time.
(Not to mention, this isn't green or good for your electric bill.)
While the argument can be made for certain exterior lights to stay on all night, by properly scheduling them, as well as using motion-sensing bulbs, it's hardly necessary for most situations.
Statistically Speaking: According to the U.S. Department of Justice, more than 1 million homes are broken into every year, with the majority of those occurring at night (although a surprising number do happen during the day). Fortunately, overall, the numbers are trending downward.