5 Reasons You Should Add Sengled Bluetooth Mesh Bulbs to Your Echo Device
by Sengled USA / Jul 23, 2021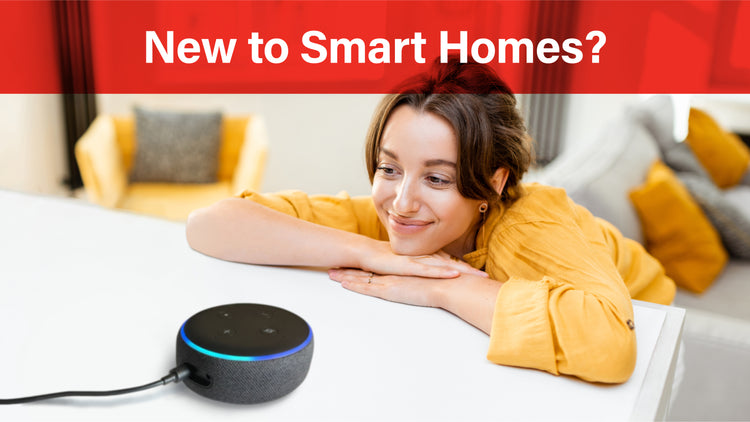 New to Smart Homes?
5 Reasons You Should Add Sengled Bluetooth Mesh Bulbs to Your Echo Device 
1. It practically sets itself up.
Setting up Sengled Smart Bluetooth Mesh bulbs with Alexa is super simple. Just say, "Alexa, Discover my devices." Alexa will walk you through the rest. 
2. Sengled Bluetooth Mesh system is expandable.
Continue to expand your smart home at your own pace. As you add more Sengled Bluetooth products, they will continue to extend your signal reach to every corner of your home. You can add Sengled Bluetooth Mesh light strips, smart plugs, and more light bulb styles—from multicolor candle bulbs to elegant filament bulbs. Enjoy a smart home system that grows with you!
3. You can control your lights with your voice for hands-free convenience.
Sengled Bluetooth Mesh Bulbs work with Alexa, so you can ask Alexa to turn your lights on, off, dim, change color, and even wake you up with light. You can also create routines and schedule your lights to come on automatically.
4. Easily incorporate lighting into your daily routines.
Set custom routines with Alexa—get up to freshly brewed coffee and a perfectly lit, crisp, energizing kitchen. A good morning routine can put you in the right mood to start your day. Combine your Sengled Smart Bluetooth Mesh lights, plugs, and strips with your music playlist with custom or pre-set Alexa routines. Alexa's "Sunset lights" will turn your Sengled Smart Bluetooth Mesh lights on when the sun goes down so that you can come home to a well-lit house. 
5. You can save money.
Sengled Smart Bluetooth is a great way to start your smart home, and it's friendly to your budget. For starters, there's no hub required, which saves on hub costs. Additionally, you won't need to purchase additional Wi-Fi routers or extenders. Bluetooth Mesh won't slow down your Wi-Fi speeds, and the mesh network allows each device to connect through each other to extend its range to every corner of your home. 
Sengled energy-efficient Smart LED light bulbs save on energy, thus will help decrease your electric bills. Coupled with Alexa routines, like having Alexa turn off all your Sengled Smart products when you say, "Alexa, Good night."; you can further decrease your energy bill! 
Take advantage of Sengled Smart Bluetooth Mesh and Echo Device Bundles.
These special bundles are part of Best Buy's Black Friday in July promotion! 
For the next two days (7/24/21 through 7/25/21) you can get a Sengled Smart Bluetooth Mesh Multicolor Bulb FREE when you purchase the Echo Dot Gen4; or for $5 with purchase of Echo Dot Gen 3.