Getting Smart with Summer Reading
by Sengled Canada / Jul 20, 2021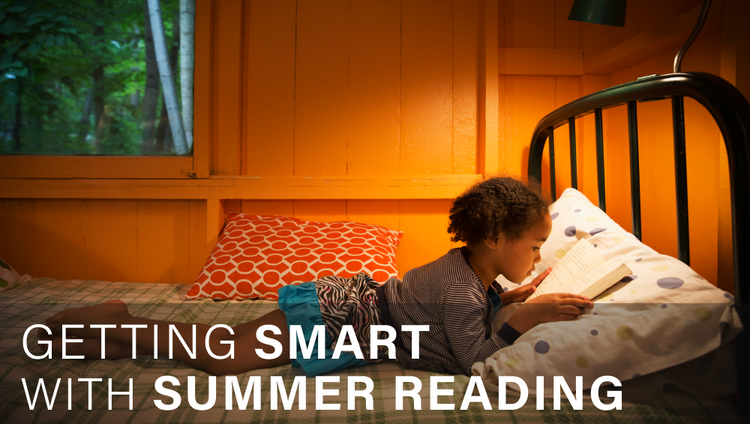 Get kids reading and learning with smart lighting.
It's already the middle of summer, and kids will be going back to school soon! How is summer reading going? Here are some great tips to help make reading and learning more exciting with smart lighting.
Create Light Schedules
With Sengled Smart Lighting, you can create many light schedules to keep your kids on track this summer.
Using Sengled apps, Alexa or Google Assistant, you can set lights in the bedroom to gently wake them up with light—this helps put your kids in a great mood, which helps make them ready for learning.
You can also do your daily planning by having your lights change color to indicate schedules. Purple for free time, Green for lunchtime, Amber for bedtime, and more. With 16 million colors to choose from, the possibilities are endless!
Make reading more fun and engaging
You can build a reading fort with Sengled Multicolor light bulbs and strips (now available with Bluetooth Mesh) and create fun routines with your favorite voice assistants. Create a special reading routine with Alexa—you can incorporate music, lights and even have a read-along with Alexa for younger children.
Use color to impact learning and cognition
Studies show that colors and lighting have an impact on comprehension and children's ability to retain information. Higher color temperatures (light that looks cooler or has a bluish tint) tend to help with cognitive tasks. Color can help improve memory retention as well. Green can help with concentration, orange can improve mood, and blue has been found to increase productivity. While there isn't a one-size-fits-all for lighting, Sengled Smart Multicolor lighting allows you to explore and find what works best for your kids.
Set up a smart multicolor light in seconds with our Bluetooth Mesh A19 Bulb.
Reference
https://www.sciencedirect.com/science/article/abs/pii/S0169814111001193
https://www.ncbi.nlm.nih.gov/pmc/articles/PMC3743993/
https://www.shiftelearning.com/blog/how-do-colors-influence-learning