The Ultimate Smart Lighting User's Guide
by Sengled / Dec 20, 2021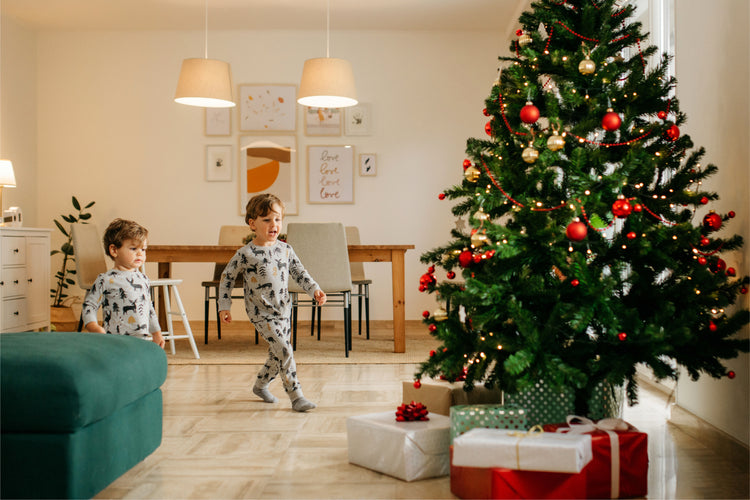 Everything you need to know to get started, from setup to connectivity to functionality
We're in the midst of the holiday season. However you celebrate, it's a great time to gather with family and friends. It's also one of the best times of the year to enjoy lighting, from outdoor displays to indoor decoration.

In addition, you may have received Sengled smart lighting as a gift this year. Whether you are new to smart lighting or a seasoned professional, you might have questions about how to use the product. If so, this guide is the perfect place to start.

Did you know? The first official Christmas Tree lighting at Rockefeller Center was in 1933. The idea was sparked a few years earlier when employees at the building all pitched in money to buy a tree and display it with homemade decorations. Can you imagine if they had smart lighting back then? 
How do I get started with smart lighting?
When it comes to Sengled Smart Lighting, there are three primary connectivity protocols, all universally accepted to ensure easy integration into any home: Bluetooth Mesh, Zigbee, and Wi-Fi. Refer to the icons on the product packaging to determine which one you received.

Bluetooth Mesh – Reach every corner of your home with smart lighting using this ubiquitous technology. Setup is a breeze with the Alexa app or compatible Echo device, delivering a convenient, plug-and-play experience that offers voice-control functionality. Learn more. 

Sengled Smart Hub (Zigbee) – Illuminate your entire home with up to 64 smart lights and devices per each smart hub. This is a great option for power users looking to add many products from the smart lighting experts. Learn more. 

Sengled Smart Wi-Fi Bulbs – Utilizing your home Wi-Fi network and the Sengled Home App, this is a great option for people new to smart lighting: no hub required. Once set up, it's easy to control or schedule your lights to create just the right mood in any room. Learn more. 

Sengled Home Mobile App – Customize your smart Wi-Fi and Zigbee LED lighting and accessories with schedules, scenes, and more with our convenient mobile app. Have our Bluetooth lights? Use the Sengled Bluetooth Mesh App.
| | | |
| --- | --- | --- |
| | | |
Different types of smart light products

Discover more information about every Sengled smart lighting product here. 

Light Bulbs – As smart lighting experts, we've developed our high quality, brilliant lighting to give new life to all your favorite lamps and light fixtures.

Light Strips – Perfect for adding accent lighting or color to any room, this easy to install, versatile product is a great option for unique locations like under kitchen cabinets, bordering TVs, or lining a fireplace mantle. As smart lighting experts, our light strips are of the highest quality and construction.

Starter Kits – With everything you need for your smart lighting journey, starter kits include a Zigbee smart hub and lights. It's a great option for those looking to illuminate the entire home with connected, easily controlled products from the smart lighting experts.

Accessories – Utilizing the technology behind our smart lighting expertise, these accessories provide convenience, control, and safety in products like smart plugs, smart switches, and smart window and door sensors.
Did you know? In 1979, Jimmy Carter was the first U.S. President to officially recognize Hanukkah when he lit the National Menorah in Lafayette Park across from the White House. Grover Cleveland is credited with being the first president to use electric lights on the White House Christmas Tree in 1894. 

The many benefits of smart lighting
Voice control – Use Alexa and Google Assistant to control smart devices with your voice. 

Light control – Change the ambiance with soft white, daylight, and color. 
Scenes – Use lighting to create just the right atmosphere to fit any occasion. 
Routines – Control multiple smart home devices with custom routines. Schedule your lights with wake up, sleep, and away modes. 
Here's an easy way to jump into smart lighting! Get a Sengled Smart Bluetooth Mesh LED A19 bulb free with your purchase of an Echo Dot Gen 3 and Echo Dot Gen 4 from Best Buy or Amazon. This offer is valid until 12/30/2021. More details here. 
*As an Amazon Associate we are eligible to earn commissions from qualifying purchases.